Published February 11, 2021
Financial Reports through January 2021:
Monthly Giving $76,164
Monthly Expenses $65,602
Monthly Net Surplus or (Deficit) $10,562
YTD Giving $1,062,930
YTD Expenses $871,188
YTD Surplus or (Deficit) $191,742
Monthly Faith Promise Giving $10,611
Monthly Faith Promise Distribution $11,673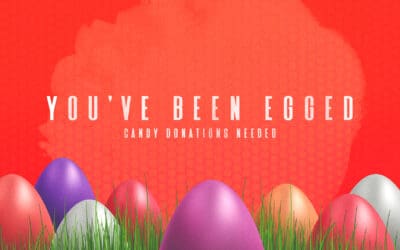 We are collecting candy to fill "You've Been Egged!" Easter bags. These will be used for an upcoming fun outreach project in which eggs are hidden in front yards in our community. The residents are notified that they've been "egged" and should look for the eggs....