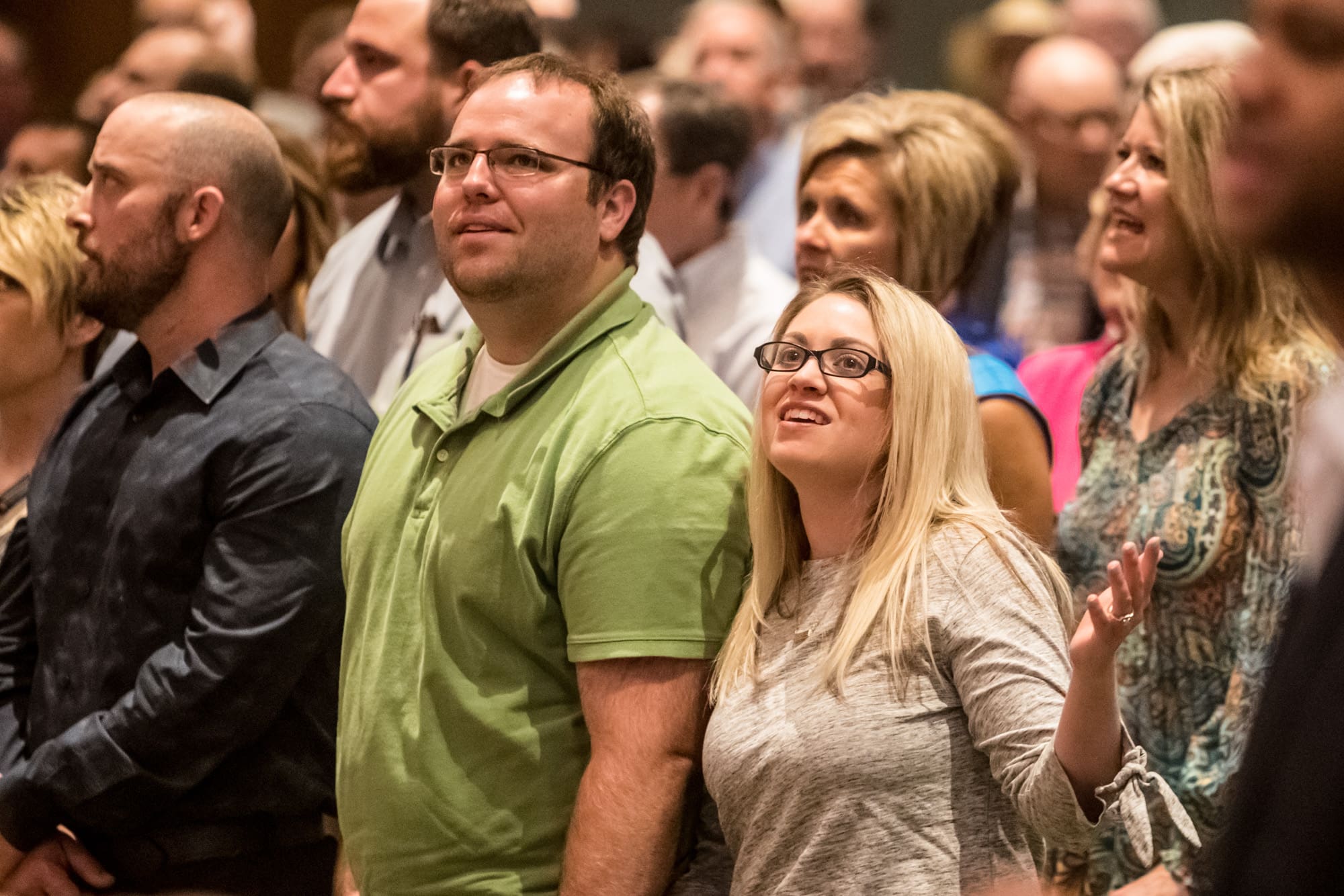 We are a group of people passionate about following Christ and sharing His love with others. On Sundays we have two services, with Sunday school in between. There is a place for everyone, and you will find people dressed from very casual to coats and ties and everything in-between. On Wednesdays, we have programs for all ages designed to help them learn more about the Bible and deepen their walk with God.
We are located in Oklahoma City on the northwest corner of Rockwell and Britton (just north of the expressway/Highway 3).
ADDRESS:
7201 West Britton Road
Oklahoma City, OK 73132
Rockwell and Britton, head west ~1/8 mile to campus entrance on the north side of Britton Road.
Parking: For the worship center, parking is best on the south side of the lot. For Metro Kids and most classrooms, parking is best on the northwest or northeast side of the building.
Sundays
8:30 AM Worship Service
Worship with choir + orchestra
9:45 AM Sunday Schools
Childcare and groups for all ages
11:00 AM Worship Service
Worship with a band
Wednesdays
For Kids
6:00 – Children's Choir
6:45 – Awana
For Youth
6:45 – Amplify: Worship + Discipleship
For Adults
6:00 – Prayer
6:45 – Bible Study & Celebration Choir Rehearsal We believe that every child is loved and valued by God. Metro Kids strives to live that out in our teaching, and in our care for each child. Child safety and security is very important to us. We use a secure check-in system, and all our workers are trained and screened for your child's protection. Our new Metro Kids building is an inviting, welcoming facility with bright classrooms and two modern play areas. You can have peace of mind knowing that your children are safe, cared for, having fun, and learning about God just like you!
Frequently Asked Questions
What do I wear? 
Just wear what is comfortable to you! Our 8:30 service trends more towards business casual, but our 11:00 service is more informal. A lot of people wear jeans and polos. 
What's the difference between the two services?
The 8:30 service involves orchestration, a choir, and more classic hymns. The 11:00 service has a worship band. Both services share many common elements like the same sermon, the same announcements, and sometimes even the same songs in different styles. 
What is the preaching like?
Pastor John will typically be preaching from a series tied to a section of the Bible. We value what is commonly called "expositional preaching." This means that we allow the Bible to have the final say on everything and aim to preach the intended meaning of the text. 
Where do I park?
We have visitor parking on the southeast side of our parking lot. 
Where do my children go? 
Ages Newborn thru Grade 5
We will be more than happy to take great care of your children in Metro Kids in our new, state-of-the-art children's facility. We have children's church at both 8:30 and 11:00 services. You can pre-register your child for Metro Kids HERE.
Grades 6 thru 12
Student classes at Metropolitan designed to engage youth with relevant Bible teaching, passionate worship, and community that fosters discipleship and personal growth. Students meet on the second floor of the Family Life Center.
Will there be a friendly face to greet me? 
Yes! We are so glad you would come to see us! We will be happy to answer all of your questions and assist you with anything you need.
Loving Our Ever-Changing World with Never-Changing Truth and Grace