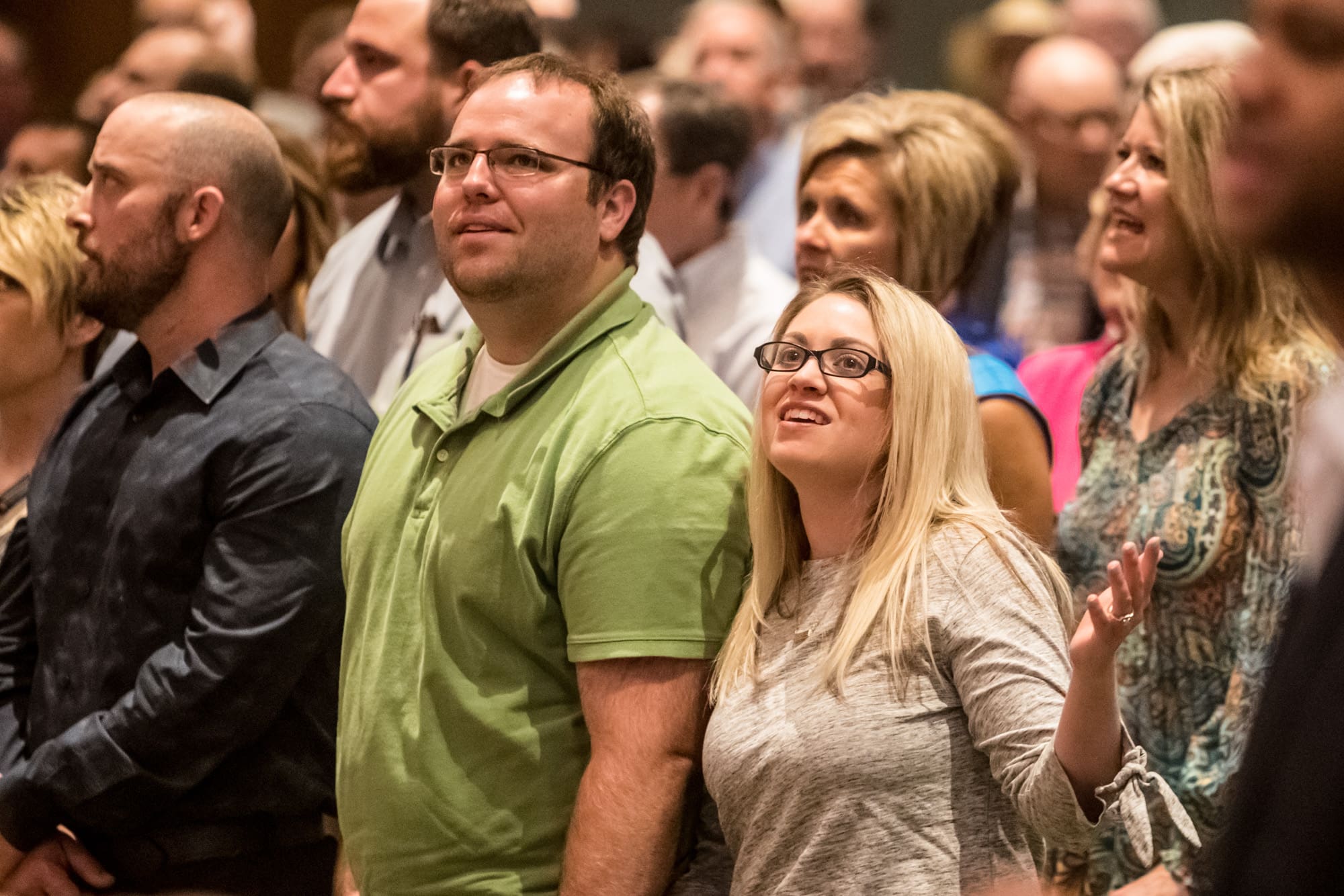 We are a group of people passionate about following Christ and sharing His love with others. On Sundays we have two services, with Sunday school in between. There is a place for everyone, and you will find people dressed from very casual to coats and ties and everything in-between. On Wednesdays, we have programs for all ages designed to help them learn more about the Bible and deepen their walk with God.
We are located in Oklahoma City on the northwest corner of Rockwell and Britton (just north of the expressway/Highway 3).
ADDRESS:
7201 West Britton Road
Oklahoma City, OK 73132
Rockwell and Britton, head west ~1/8 mile to campus entrance on the north side of Britton Road.
Parking: For the worship center, parking is best on the south side of the lot. For Metro Kids and most classrooms, parking is best on the northwest or northeast side of the building.
Sundays
9:30 AM Worship Service
In-Person & Online. Additional online service available.
11:00 AM Sunday School
We hope to resume in-person Sunday school soon. Most groups meet on Zoom.
Wednesdays
*These activities are not currently meeting in-person.
For Kids
*6:00 – Children's Choir
*6:45 – Awana
For Youth
*6:45 – Metro Students: Worship + Discipleship
For Adults
*6:00 – Prayer
*6:45 – Bible Study & Celebration Choir Rehearsal
Frequently Asked Questions
What do I wear? 
Just wear what is comfortable to you! You'll see everything from "Sunday best" to jeans and t-shirts. Come as you are and worship!
What is the preaching like?
Pastor John will typically be preaching from a series tied to a section of the Bible. We value what is commonly called "expositional preaching." This means that we allow the Bible to have the final say on everything and aim to preach the intended meaning of the text. 
Where do I park?
We have visitor parking on the southeast side of our parking lot. 
Where do my children go? 
Currently, those families choosing to worship in-person sit together in the Worship Center. We hope to be able to reopen Metro Kids and Metro Students again soon.
Will there be a friendly face to greet me? 
Yes! We are so glad you would come to see us! We will be happy to answer all of your questions and assist you with anything you need.
Loving Our Ever-Changing World with Never-Changing Truth and Grace