Published September 17, 2020
Financial Reports through August:
Monthly Giving $90,597
Monthly Expenses $78,320
Net Surplus $12,277
YTD Giving $550,928
YTD Expenses $487,684
YTD Surplus $63,244
Monthly Faith Promise Giving $11,928
Monthly Faith Promise Distribution $11,673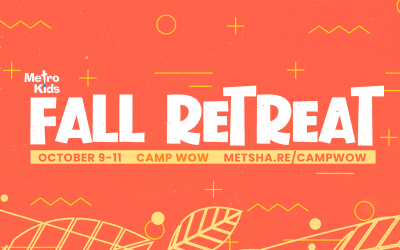 REGISTRATION NOW OPEN!Join us October 9-11 as we embark on a brand new adventure to Camp WOW! This year's Metro Kids Fall Retreat is for 1st-2nd Grade (with adult companion) & 3rd-5th Grade children. We will start with a hayride, bonfire, s'mores, and a sing...