Walk Thru the Bible – Old Testament
February 29 @ 9:00 AM

-

12:00 PM

$10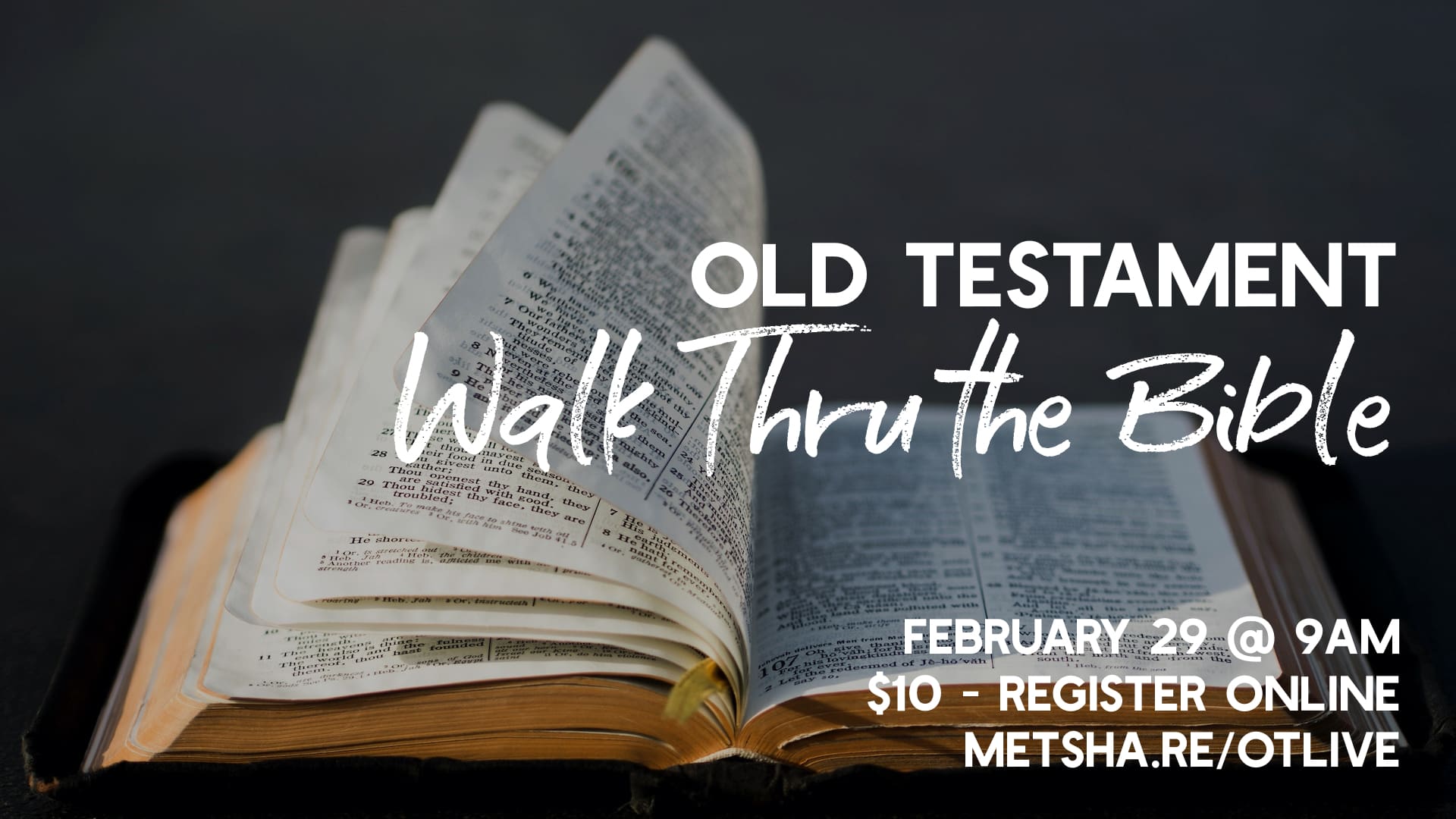 otLIVE presented by Walk Thru the Bible
Do you have a hard time grasping the broad, sweeping themes of the Old Testament? Do you sometimes wonder if these ancient texts are even relevant to your life today? During this 1/2-day workshop, you will survey the key people, places and events of the Old Testament in a dynamic, interactive, and exciting way using a specially designed memory system. Over 2 million people have taken this curriculum and found that it ignites a new passion for God's Word and revitalizes their spiritual walk. This active workshop is geared towards both adults and youth, age 12 and up but can be enjoyable and beneficial for children as young as 9.
In just a few hours,
• Learn the major people, places and events as one story.
• Arrange the major people, places and events in chronological order
• Locate the major geographical movements of the Old Testament
• Tie together the structure of the Old Testaments Books (Historical, Poetical and Prophetical)
You will also:
• Know the key words for the Old Testament Books of History
• Rekindle your desire to read the Bible and pray daily
• Understand life changing applications from the Old Testament
Find your place in God's grand story, even if you have never understood the Old Testament before!
Cost is $10 per person. Sign up HERE.