Dear Metropolitan Church Family,
The elders are pleased to announce a formalized sabbatical policy for our pastoral staff. While the practice of sabbaticals is not new to Metropolitan, with previous pastors like David Cotten and Randy Faulkner taking sabbatical leave in the past, this is the first time Metropolitan has adopted an official policy regarding sabbaticals. We believe this policy is biblical and appropriately restorative for all our pastors who faithfully serve our body.  
While providing appropriate guidance for both the church and the pastor, the gist is that for every seven years of ministry service, a pastor is eligible for a three-month sabbatical. The elders are free to use their spiritual discretion, and should they feel it is appropriate, include previous contexts of ministry. 
Today's cultural climate has made pastoral ministry more challenging than ever. For example, a recent Barna research project has revealed that 42% of pastors have seriously considered quitting pastoral ministry in the last year. In 2015, Barna polled pastors and discovered that 72% were "very satisfied" with their job. However, by 2022, this job satisfaction has dropped 20 percentage points to 52%. With most pastors over 55 years old, reporting agencies like Barna and Lifeway Research are raising serious concerns about pastoral health, burnout, and a void of leadership in the local church. 
While there are many reasons for this decline in mental health among pastors, the 2020 COVID crisis significantly contributed to this instability. Coupled with declining church attendance patterns, political and racial tensions, financial uncertainty, and a culturally perceived irrelevance of Christianity, the current climate has exacerbated typical challenges in pastoral ministry.
In recognition of this, the elders are pleased to proactively offer the first sabbatical to Pastor John Frawley beginning November 26 of this year. His return to ministry at Metropolitan will be on March 3, 2024. Regarding John's pastoral duties, there will be stability in the pulpit provided by Sam Hitchcock (who holds a Master of Theology from Dallas Theological Seminary), Dr. Mike Lawson, and our associate pastors. Pastor John's teaching ministry, leadership provision, and staff oversight duties will be assigned within Metropolitan's existing leadership structures. During his sabbatical, we ask the church to respect Pastor John's time away from Metropolitan. Please contact our associate pastors or elders for all pastoral needs. You may reach them through Church Center, email, text messaging, or by calling the church office.
If you have any questions about this policy, please do not hesitate to contact us individually. We are more than willing to provide information if asked.
For Christ and His church,
The Elders of Metropolitan Bible Church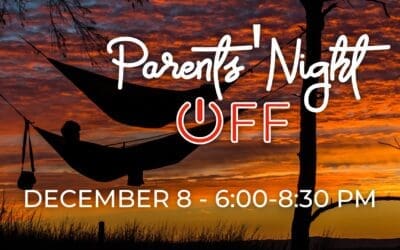 PARENTS' NIGHT OFF - DECEMBER 8 - 6:00-8:30 P.M. Enjoy an evening of well-deserved relaxation as you take some time off from the kids! This special event for parents of infants through 5th-grade children offers a break from your parental duties. Leave your worries...