Attention Metro Kids Parents/Guardians:
Please note the revised Metro Kids security procedures effective October 1.
Check-In
Every child must wear a check-in sticker before entering a Metro Kids room.
When using a kiosk for check-in, please verify the times and locations for each child. For example, if a child attends Metro Kids Worship and Metro Kids Family Groups, you must select both "Metro Kids Worship" and their Metro Kids Family Groups locations. This tells us which children should be in the Metro Kids area and where they are supposed to be.
Before completing a check-in, check the bottom of the check-in screen to verify your name appears as the person conducting the check-in. See the Metro Kids front desk for assistance if your name does not appear as a selection.
Pre-check-in is available through the Church Center app and can be scanned at the Metro Kids lobby desk. This process dramatically speeds up the check-in process.
Pick-Up
Anyone picking up a child from the Metro Kids area must show a matching security/pick-up tag before the child is released. The security code will be verified for every child without exception.

If the pick-up person does not have a matching security tag or photocopy of a matching security tag, they must contact the Metro Kids front desk attendant for assistance. A State-issued ID may be required.
Siblings or relatives in the 7th grade or older may pick up a child but must have a matching security tag.
Mobile photos of security tags are acceptable.
The safety of every child is vitally important. We understand these new procedures sacrifice convenience for security and may require changes to your pick-up routine. Please be patient with our staff and volunteer leaders as we transition to these new procedures.
In Christ,
James Moore
Metro Kids Director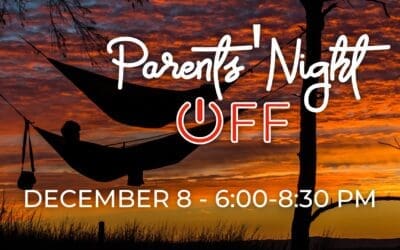 PARENTS' NIGHT OFF - DECEMBER 8 - 6:00-8:30 P.M. Enjoy an evening of well-deserved relaxation as you take some time off from the kids! This special event for parents of infants through 5th-grade children offers a break from your parental duties. Leave your worries...