Caring for local children in need with CarePortal
When you think of missions, what comes to mind? 
Missionaries can look like a retired couple ministering to orphans in Africa, or a team of Bible translators working in a remote village in South America, or even students living abroad.
These are great examples of missions, but did you know that by transporting a bed to a foster family in Oklahoma City, YOU could be part of our local missions movement? 
As Christians, it's a blessing to share what the Lord has given us to those in need. 
"Don't forget to do good and to share what you have because God is pleased with these kinds of sacrifices." 
How can we do good and share what we have?
In Oklahoma, there are around 9,000 children in out-of-home care. Many of these children were taken from their homes because of neglect or abuse. They find themselves with foster families or relatives indefinitely or until they can reunite with their parents. 
Their new guardians often need beds or basic supplies, and organizations like CarePortal have stepped up to meet these needs by partnering with local churches. 
Metropolitan began working with CarePortal in 2018, and since then, God has provided volunteers and resources to help meet the needs of the children and families in our community. 
What is CarePortal?
CarePortal is an international organization that connects local churches and social workers to meet the needs of children in unstable homes.
Needs can be submitted by parents trying to keep their children or regain custody, foster families, family members who have guardianship, or even by a child himself.
Social workers then share these needs with CarePortal, who alerts local churches to the requests. Churches all over the country are responding, and we have the opportunity to localize that national mission. 
In what ways does Metropolitan work with CarePortal?
Members from Metropolitan have volunteered to deliver beds, furniture, clothes, bus passes and meet financial needs like rent or bills.
We also collect gently used furniture and items to distribute when possible. You can bring donations to the church, where we store them until a need arises.
When a need is too significant for an individual church member to meet (such as a month of rent), Metropolitan can step in and donate from the Benevolence fund. 
"Those funds are used to help meet utility bills, buy mattresses for children that don't have any, and other things along those lines," said Jessica Clifton. 
She and her sister, Jaclynn, have been facilitating Metropolitan's CarePortal Team and have many stories of the ways they've seen this ministry bless many families and children.
How has Metropolitan Bible blessed our community?
One recent blessing they witnessed was a collaboration of church members that helped deliver beds to a pair of disabled brothers. A member purchased a pair of beds but couldn't deliver them, so a few other volunteers arranged for the transportation of the beds; when the brothers saw the Thomas the Train sheets, their joy was evident!
"One of the coolest things that I have seen by being involved in this particular ministry is God providing exactly what we need right when we need it," Clifton continued. 
When the team started delivering large items like beds or furniture, they realized they needed a volunteer with a truck or trailer.
Kimberly Sindelar and her husband had just purchased a trailer when they heard about this new ministry opportunity. "We felt encouraged by the Lord to use it for ministry purposes. It was a perfect fit," she said. 
The Cliftons have also seen God's provision in the way He provides extra volunteers when there are particularly challenging deliveries– like carrying a bed up to a higher-level apartment.
"From the time we've been here, we've always seen Metropolitan step up," member and volunteer Scott Holloway said. "The congregation steps up to help when a need is announced." 
Georgeanne Thomas saw God's perfect timing when she responded to a grandfather's request for a new pair of shoes for his grandson. She offered to bring him an Academy gift card, and he suggested they meet at the Academy on Northwest Expressway. By God's goodness, there was a sale going on, and the grandfather was able to buy his grandson a better pair of shoes than he might have if there wasn't a sale. 
Why should YOU get connected to CarePortal?
Christian Word, who volunteers with the Metropolitan CarePortal Team, said, "It's a great way to serve the community, even if we don't see any new believers or new church attendees, because it's always good to know that the community can call on the church."
Historically, the church has always been a place where those in need can find refuge and provision. In Acts, Luke documented the actions of the early church, and we see that they were known as generous people. They lived by Jesus' teachings and his example of helping the poor, sick, and vulnerable.
"In everything I have shown you that, by working hard, we must help the weak. In this way, we remember the Lord Jesus' words: 'It is more blessed to give than to receive.'" 
Jesus commands us to love our neighbors
As ambassadors of Christ, we are called to go into our community and love the least of these. Jesus met with people the Pharisees deemed unworthy and called children close to himself when the disciples tried to push them away. Jesus cared for those whom society considered burdensome.
In Luke 15, we see Jesus' heart for spiritual and familial restoration in the Parable of the Prodigal Son. Luke starts this passage by describing how the tax collectors and sinners drew close to Jesus. He welcomed them, and feeling snubbed, the Pharisees grumbled at Jesus' actions. 
God uses this parable to teach us to rejoice when the lost are redeemed and admonish the Pharisees (and us) for denying nonbelievers a chance to draw near to Jesus.
Throughout the gospels and Acts, we see the early church model generosity and love to their communities and those in need. They shared burdens and rejoiced when their lost friends accepted Jesus. 
Let's be a part of Jesus' ministry right here in Oklahoma City!
"Then they will reply, 'Lord, when did we see you hungry or thirsty or a stranger or naked or sick or in prison and didn't do anything to help you?' Then he will answer, 'I assure you that when you haven't done it for one of the least of these, you haven't done it for me.'" 
CarePortal Volunteer Opportunities
The CarePortal team is looking for more leaders to head up volunteer opportunities. These leaders would respond to needs, coordinate delivery details and get a transportation team together when necessary. Team leaders also take point on interacting with the families being helped. 
Other ways to help CarePortal include:
Monetary donations: for rent, deposits, home repairs, bus passes, etc.

Directly responding to a current need

Transportation/delivery of items

Gently used/new items: beds, dressers, living room furniture
Please fill out the contact form below if you feel God calling you to participate in this community outreach ministry! Describe in what capacity you would like to be involved.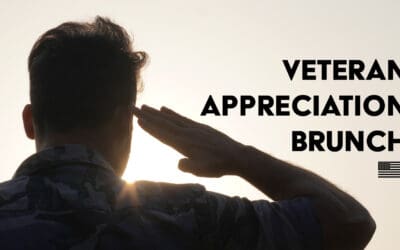 Honoring those who have served our country This Veterans Day, we will honor our veterans with an Appreciation Brunch on Saturday, November 13. Everyone is invited to join us for brunch, and we hope it will be a time for Metropolitan members to learn more about our...