Grab your work gloves!
Come one and all to the Fab-Fall All-Church Workday! Get ready to roll up your sleeves and make our church look fabulous for this Fall!
We will have both indoor and outdoor projects for all skill levels and ages. Everyone is encouraged to participate!
When?
Saturday, September 25 from 9:00 am-3:00 pm (there will be times for breaks and lunch will be on your own)
Where?
This workday focuses primarily on painting, gardening, & replacing bumper pads in the indoor playground. Find the large sticky note with the list of current projects on the front doors of the church, choose a project, go to the location noted, and check-in with the project lead to plug right in!
Who?
EVERYONE! There will be activities for all ages and abilities.
What should I wear?
Clothes and shoes that can get dirt or paint on them
Should I bring anything?
Work gloves, wire cutters, paintbrushes and rollers, paint pans, any other paint supplies, shovels, saws, chainsaws, wheelbarrows, rakes, tillers, weed-eaters.
If you have any questions, please contact Jessica Clifton using the form below.
Metropolitan Fall Workday Contact Form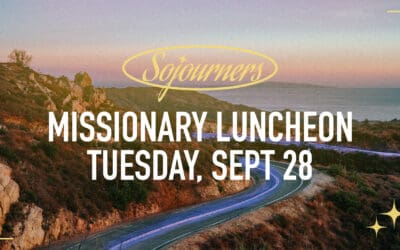 Special Opportunity for Sojourners Sojourners will have the privilege of hosting a lunch for our Missionaries, Staff and Missions Committee on Tuesday, September 28, at 11:30 am in the Fellowship Hall. This is a special occasion where we can "rub elbows" with our...