Ahhh… the sounds of Christmas.
Our choir is gearing up for the Christmas Carol Celebration
WHAT IS IT?
It's a musical project for an inter-generational choir & orchestra of adults, students, and older children (4th grade up) that will culminate with the church & community concert event on Sunday, Dec. 12 at 5:00 p.m. It's designed to engage the audience (congregation) in celebration as they will sometimes be asked to join the choir in singing. The music consists of fun, creative arrangements of both classic and modern songs of the season. It will follow the original "Carols of Christmas" event that Metropolitan enjoyed in December of 2019.
WHEN ARE THE REHEARSALS?
Wednesdays through Dec. 8, 7:15-8:00 p.m., Choir Room (except 9/29 and 11/24)
Sundays, Oct. 3 through Dec. 5, 4:00-5:00 p.m., Choir Room (except 10/31 and 11/28)
2 DRESS REHEARSALS (one required, two preferred):
Thursday, 12/9, 6:30-8:30 p.m.
Saturday, 12/11, 9:00-10:30 a.m.
PERFORMANCE ATTIRE: (Not definite, but a working plan)
All concert black, head to toe. Guys will long-sleeve dress shirts and slacks. Gals will wear long-sleeve tops with black pants.
OTHER QUESTIONS? We'll answer them as you ask them!
COME ADD TO THE FUN as we sing & celebrate Jesus this December!
Pastor Jeff
Music Pastor, Choir Director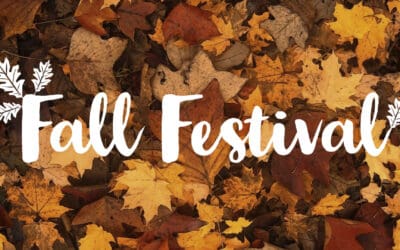 Fall is almost here, and with every cool breeze and pumpkin drink we get more and more excited for the Fall Festival! On October 30 from 11:00 am-1:00 pm, Metropolitan Bible is hosting a Church-wide Fall Festival! This event is a great opportunity for our whole...