Did You Know?
Metropolitan Faith Promise missionaries need our support. Did you know our church supports 65 missionaries both here and abroad?
You can help spread the gospel by supporting these missionaries through our "Faith Promise Fund." We need your support.
M – "You talking to ME?"
I – Let's everyone get INVOLVED
S – SUPPORTING our church through gifts to Faith Promise
S – Stepping up to be a faithful SERVANT
I – I think I can
O – What OTHERS can I enlist to join me?
N – NOW is the time
S – SAY yes and get going for the Lord in 2021
Our Missions Committee is inviting you to join us in supporting our Faith Promise Missionaries.
Joan Allen
On behalf of our Missions Committee
David Hildenbrand (Chairman), Joan Allen, Jonathan Blose, Ashleigh Dautermann, Kathy Foster, Judy Heritage, Rick Hermansen, Barry James, Merlynn Nelson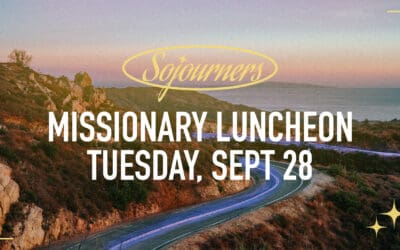 Special Opportunity for Sojourners Sojourners will have the privilege of hosting a lunch for our Missionaries, Staff and Missions Committee on Tuesday, September 28, at 11:30 am in the Fellowship Hall. This is a special occasion where we can "rub elbows" with our...