There are three offerings this fall for women's Bible study groups.
Tuesdays 9:30-11:00 a.m. "What Love Is," a study in 1,2,3 John. Led by Georganne Thomas.
Wednesdays 6:30-8:00 p.m. A study in the Gospel of Luke. Led by Louise Cheek.
Thursdays 9:15-11:30 a.m., "Covenant," a Precept study. Led by Carolyn Churchill.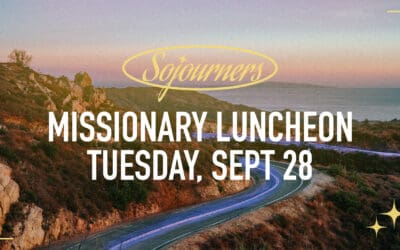 Special Opportunity for Sojourners Sojourners will have the privilege of hosting a lunch for our Missionaries, Staff and Missions Committee on Tuesday, September 28, at 11:30 am in the Fellowship Hall. This is a special occasion where we can "rub elbows" with our...