As a church, we are called to love our ever-changing world with never-changing truth and grace. One of the most important ways we do this is through the Faith Promise Missions Program. Since 1957, Metropolitan Bible has supported the work of missionaries all over the world in partnership with supporters just like you. Right now, Faith Promise supports over 65 missionaries around the globe in countries like Italy, Puerto Rico, Croatia, Madagascar, Mexico, Guatemala, and even right here at home in the United States.
The impact of COVID-19 this year has presented new challenges for our Faith Promise program and its missionaries. One significant impact was the cancellation of our annual Missions Conference in September. This has always been a favorite event for our church, as well as the primary time where supporters like you renew their commitment to financially support the Faith Promise Missions Program.
This pledge is called a "faith promise" because it is a promise made to the Lord on the basis of faith. Prayerful consideration for this pledge is appropriate. Unlike our church's normal operations which are paid for by our general fund, our church supports missions entirely through Faith Promise giving. The received Faith Promise pledges directly impact the amount of support budgeted for our missionaries in the upcoming year.
You can make your faith promise pledge online or in person this Sunday, November 15, using a pledge card available at the welcome booth outside the Worship Center. Will you partner with us to support the spread of the Gospel all over the world?
Working for your joy in the Gospel,
Pastor John Frawley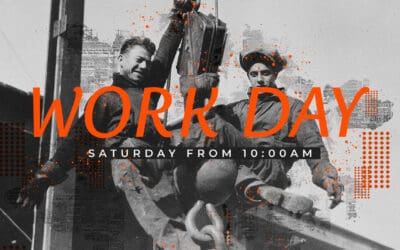 As you know, the recent ice storms caused quite a lot of damage to the trees on our property. We'd love your help cleaning up a bit. Here's what we need to do: Limb cutting and hauling to designated area General debris removal What to bring (if available): Chainsaw...