Join us October 9-11 as we embark on a brand new adventure to Camp WOW!
This year's Metro Kids Fall Retreat is for 1st-2nd Grade (with adult companion) & 3rd-5th Grade children. We will start with a hayride, bonfire, s'mores, and a sing along, and follow up with zip lines, Gaga ball, fishing, and a whole lot of Jesus!
This is sure to be an adventure you do not want to miss!
When: October 9-11 (Depart 10/9 @ 4:00PM & Return 10/11 @ 3:30PM)
Where: Camp WOW in Stuart, Oklahoma
Who: 1st-2nd Grade (adult companion required) & 3rd-5th Grade
Cost: $99 per child
The registration fee covers camp fees, transportation, meals, and one t-shirt. The registration fee for adults has been waived. Scholarships are available. Please contact Beth Click for more details.
Safety:
Parents/Guardians are welcome and encouraged to attend camp. We will need a current background check completed upon registration. Note: An adult companion is required for children in 1st & 2nd grade.
We'll be taking a charter bus to and from camp. Masks are not required while on the bus but are encouraged.
It'll just be us and a few camp counselors while at camp. This helps limit our exposure and allows for us to have the camp all to ourselves! Masks are not required at camp.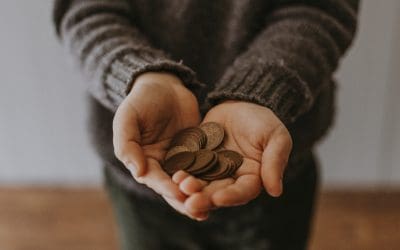 Financial Reports through August: Monthly Giving $90,597 Monthly Expenses $78,320 Net Surplus $12,277 YTD Giving $550,928 YTD Expenses $487,684 YTD Surplus $63,244 Monthly Faith Promise Giving $11,928 Monthly...