We have another opportunity to serve local students at Wiley Post Elementary by providing school supply bags.
Purchase and fill student supply bags with one of each:
24-count crayons
Colored pencils
Glue sticks
Glue bottles
Blunt tip 5-inch scissors
Child-sized disposable masks
Prepackaged individual snacks
Drop off filled supply bags at the church office:
during office hours M-F
on Sunday mornings
Supply bags must be received by no later than October 12.
Want to do more for Britton's Angels? Learn how you can pray for school faculty and staff.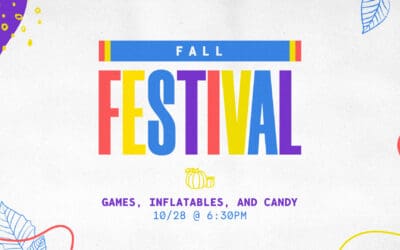 Metropolitan Fall Festival October 28 @ 6:30pm This year's Fall Festival features games for fun & prizes, multiple inflatables, and trunk-or-treat with about 30 decorated trunks! This FREE OUTDOOR EVENT runs from 6:30-8:00pm and is open to the community. The first...