August Bible Reading Plan
This year, join us in reading the Bible together
We invite the entire church to continue our Bible reading plan. If you would like to follow along in the YouVersion app, you can subscribe here)–> BIBLE READING PLAN
We are still following what is known as the Robert Murray M'Cheyne reading plan. Over the course of the year, you will read through the Old Testament once and the New Testament and Psalms twice. M'Cheyne (1813-1843) was a minister in the Church of Scotland, but died young. He is remembered as a man of deep piety who loved God's Word and was deeply devoted to prayer. His reading plan has been used by countless believers who hunger for "Daily Bread." Learn more about Robert Murray M'Cheyne's reading plan at The Gospel Coalition.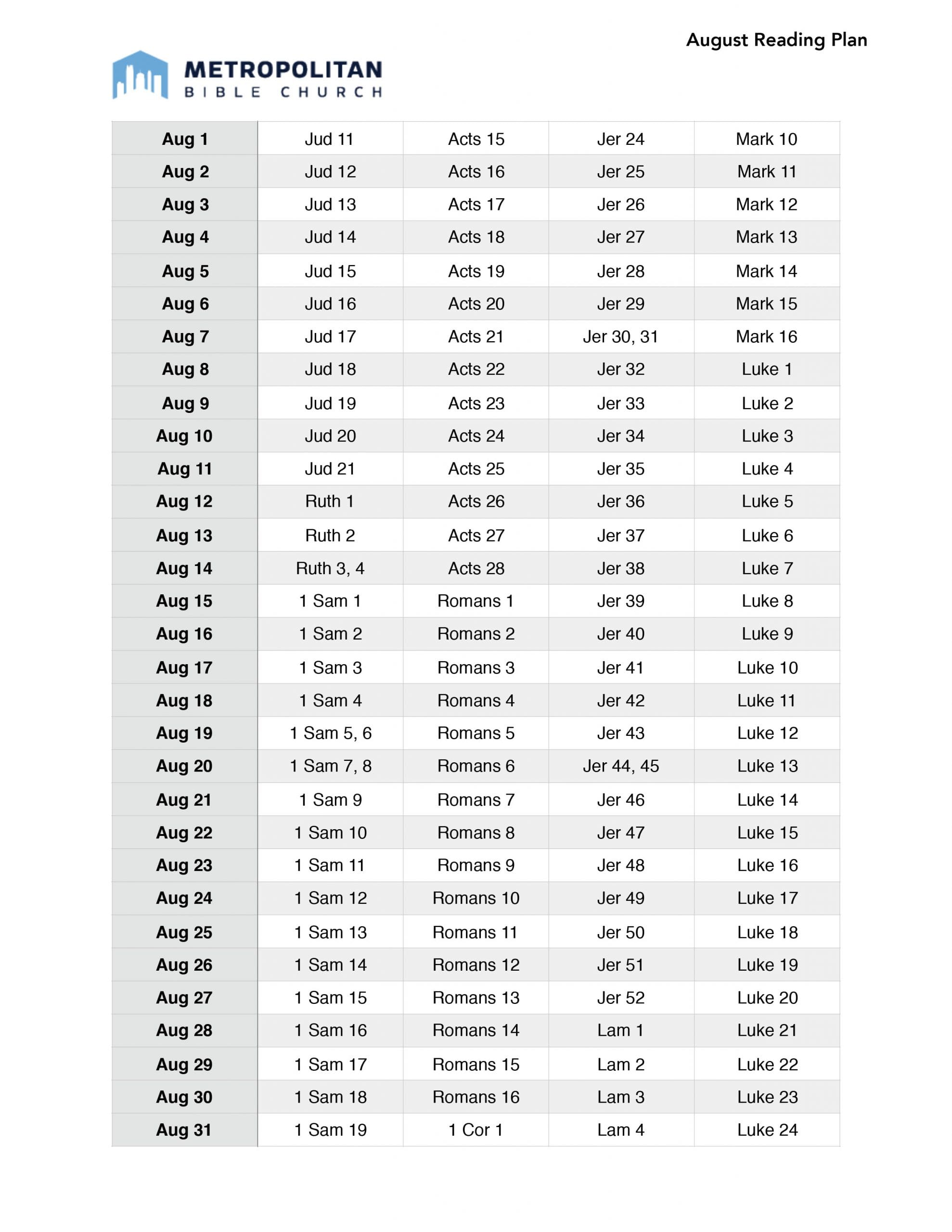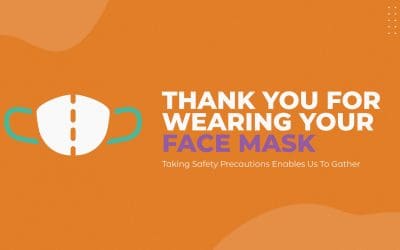 We are excited to announce the resumption of more in-person gatherings at Metropolitan! You'll want to be aware of a few changes starting this week. Face Coverings In order to achieve a more normal rhythm of ministry programming at Metropolitan, we are requesting that...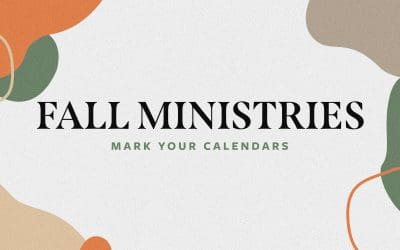 We hope you are staying well and enjoying the last few weeks of Summer. We've been through a most unusual Summer at Metropolitan, but we are eager to kick off ministries and assume some sort of normal, weekly routine as we move forward. Here are some highlights so you...