Senior Sunday Student Spotlights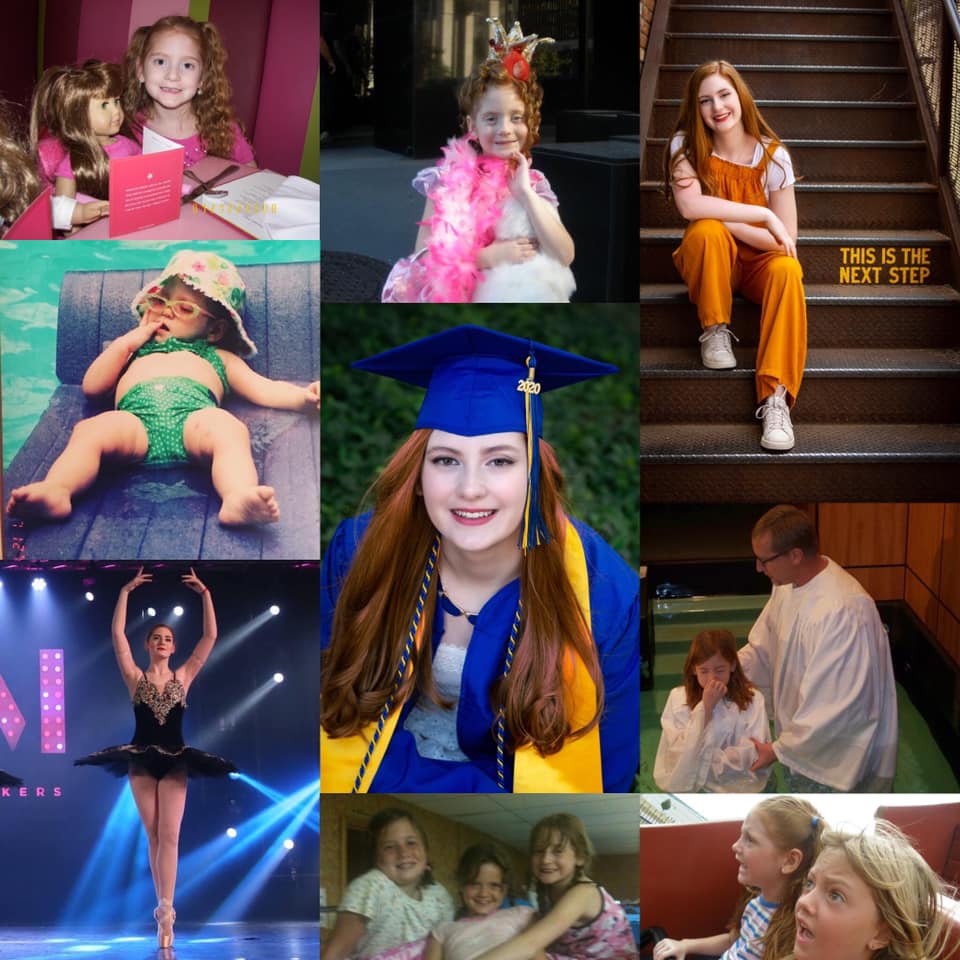 Abi Holloway
Abi Holloway is graduating from Epic Charter School where she has been a member of the National Honor Society the past 3 years. She has also been taking concurrent college classes at Rose State College.
Abi has danced at CeCe Farha's Range of Motion Dance Studio for the past 14 years where she has excelled in styles such as ballet, modern, tap, hip hop, and jazz. She is cast as Ariel in their rendition of The Little Mermaid this year. Due to the pandemic, this year's performance will be taken from the stage to a movie production.
She will major in Dance Performance at the University of Central Oklahoma and will be a member of KD2, UCO's traveling performance company. Following her dance career, Abi will pursue physical therapy with the goal of being a dance physical therapist.
Her favorite bible verse is Matthew 6:21 "For where your treasure is, there your heart will be also".
Her favorite memories at Metropolitan are being outdoors at church camp and middle school mission trips.
Annika Floyd
Annika Floyd is graduating from Oklahina Virtual Charter School (OVCA)! She just got married and is looking forward to being a wife!
Annika is interested in the medical field, particularly sonography. She volunteered at a pregnancy crisis center last year, and would love to do OB ultrasounds in the future.
Her favorite verse is Proverbs 31:30 – "Charm is deceitful and beauty is vain, But a woman who fears the LORD, she shall be praised."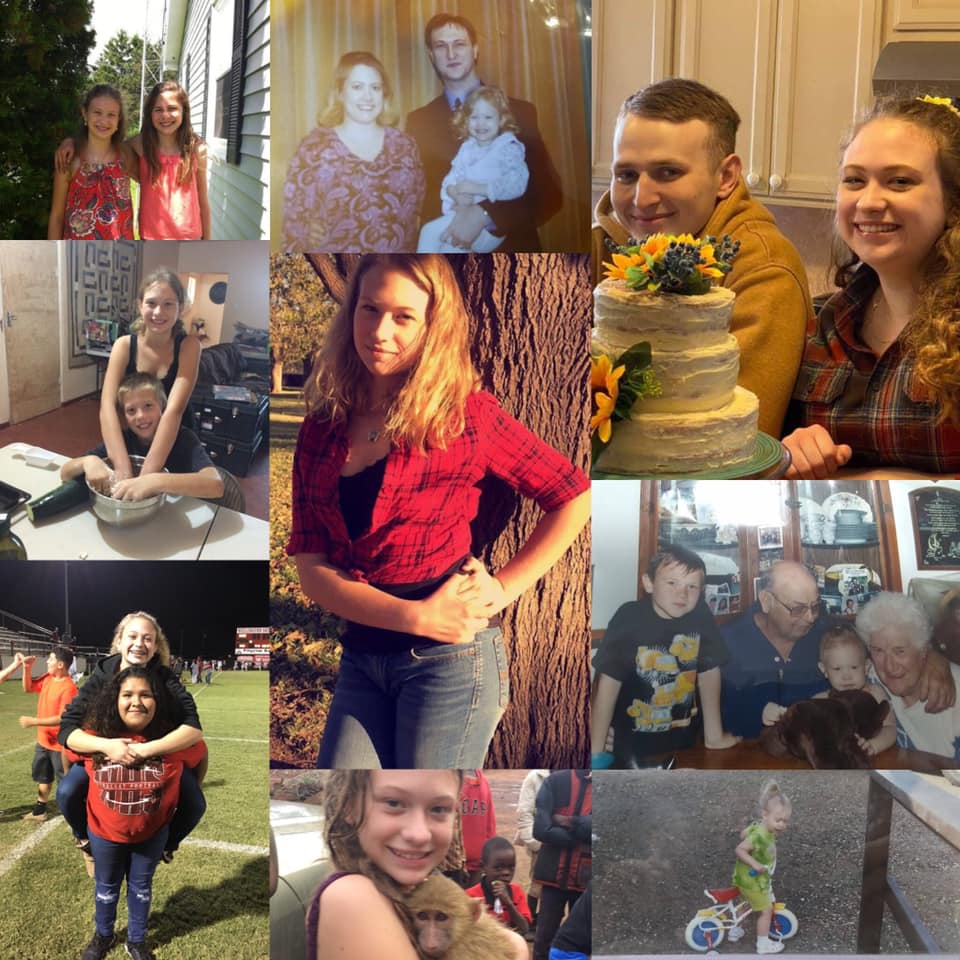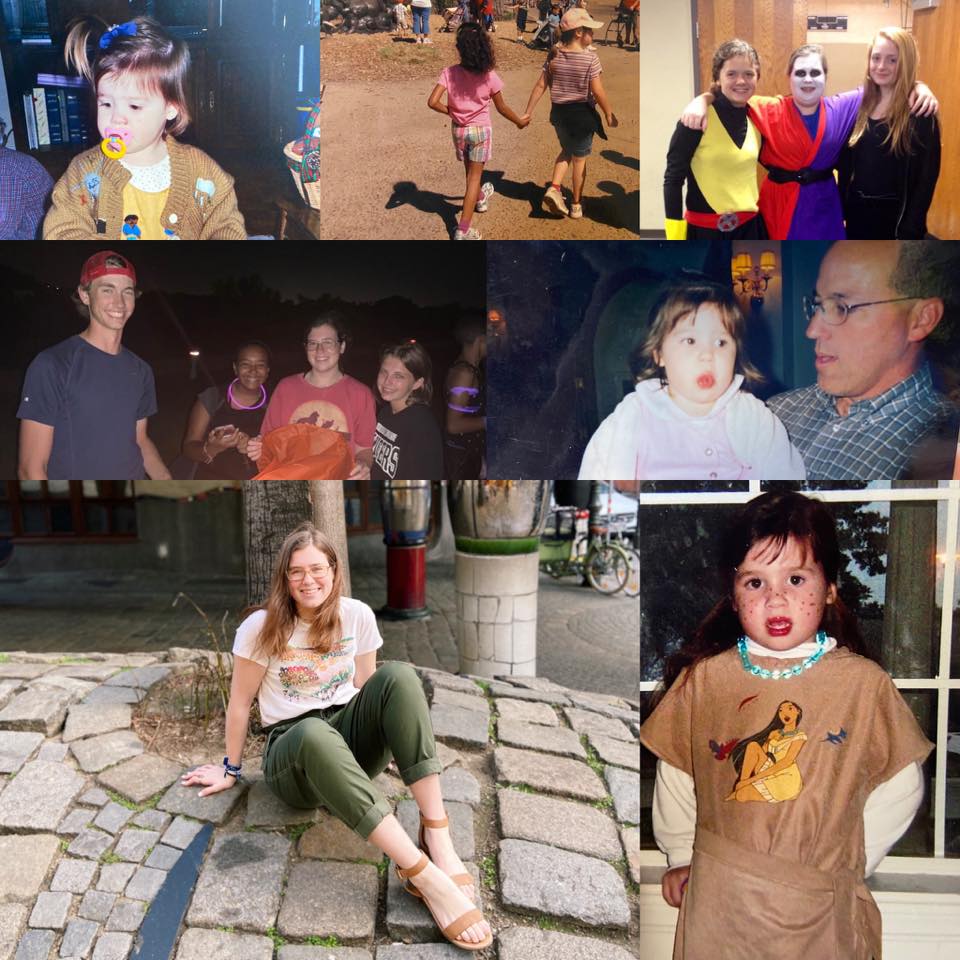 Erin Dyer
Erin Dyer is graduating from Deer Creek High School. She was involved in band, swim and colorguard all throughout highschool.
Next year, Erin plans to go overseas to Northern Ireland for a missionary gap year with a program called Pais. She will be helping start school bible clubs as well as helping coordinate and take part in community outreaches there.
Her favorite verse is Ephesians 4:29- "Let no corrupting talk come out of your mouths, but only such as is good for building up, as fits the occasion, that it may give grace to those who hear." This verse is her favorite because "I remember my dad telling us that verse when I was little and people would be in arguments, and it has stayed with me as a good reminder for every single day."
Erin's favorite memory is at Straw Hat Camp with Sarah Black and Remi Wile. "We were canoeing in the lake and accidentally went under the fishing bridge when they explicitly told us not to, then we got stuck and Robert Black had to throw us a life ring. It was a whole ordeal and the camp did not allow anyone to canoe after that for about 3 years."
Ian Parker
Ian Lee Parker is graduating as Valedictorian from Southwest Covenant School in Yukon, OK. He loves the outdoors, music and hanging with friends. During high school, he played Basketball and Golf and ran hurdles and high jump in Track. He also lettered on the Football team, with the Patriots advancing all the way to the State finals his Junior year.
Ian will be attending OSU in the fall with a PreMed major in Zoology.
One of his favorite memories is playing drums in the Dominican Republic on a mission trip. This experience led to him becoming a member of the Wednesday night worship team at Metropolitan Bible Church.
His favorite verse is Hebrews 10:39 – But we do not belong to those who shrink back and are destroyed, but to those who have faith and are saved.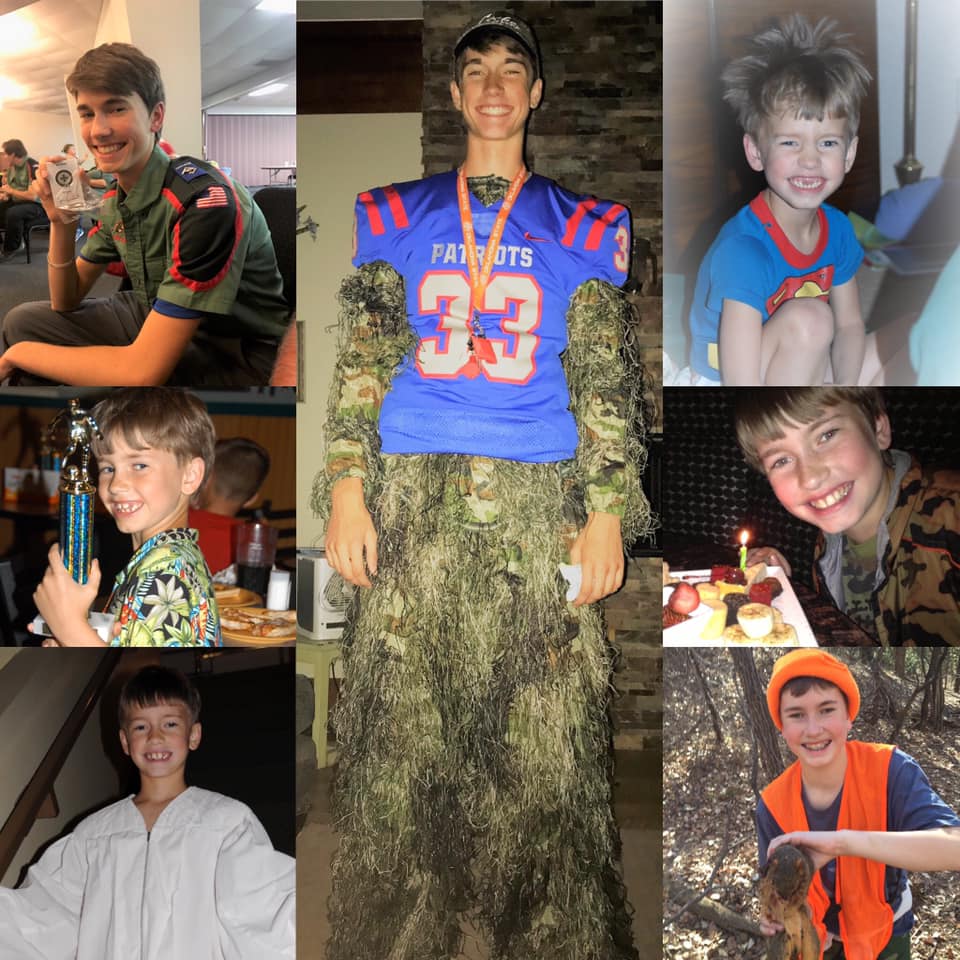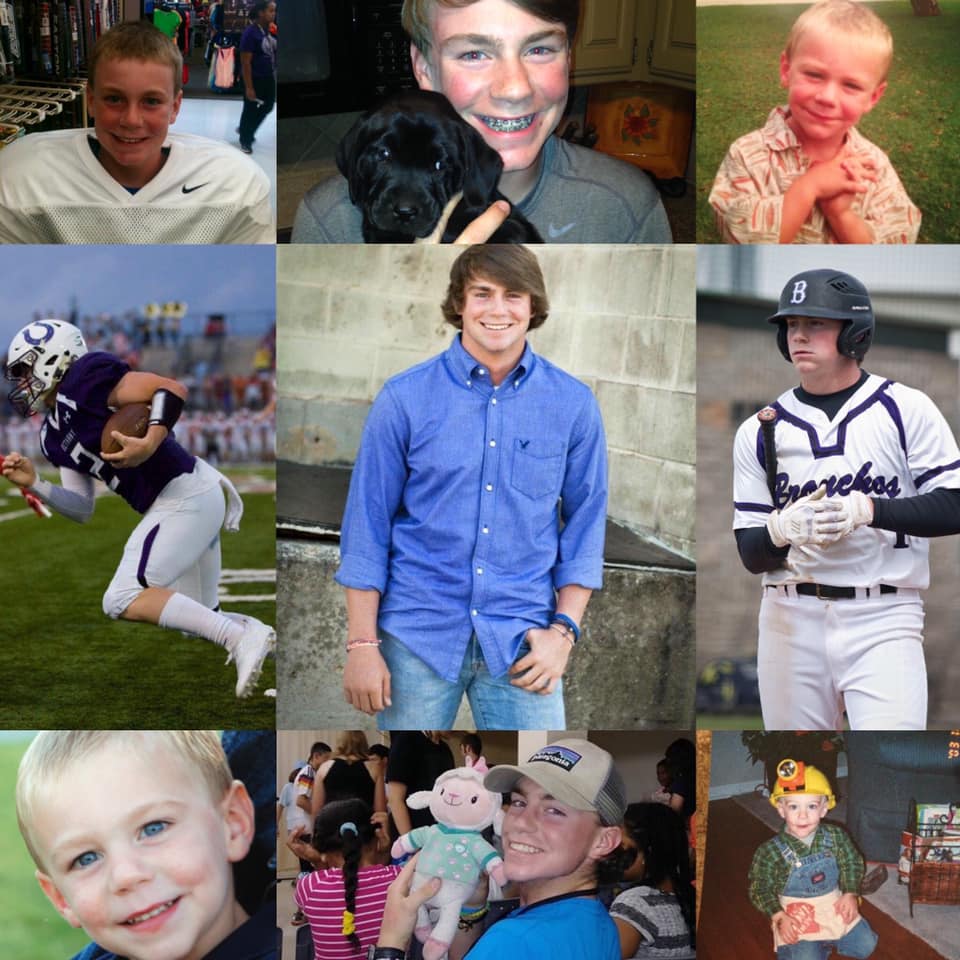 Ben Lawson
Ben Lawson is graduating from Bethany High School. While at Bethany, Ben started and played baseball and football all four years. During his senior football season, Ben broke the school records for all time receiving yards, all time receptions, and all time receiving touchdowns. During his baseball career, he had a .359 batting average and 14 homeruns. Although his "senior year didn't end quite like I would've liked, my time at Bethany is full of great memories and awesome friends."
Ben's favorite verse is Psalms 46:1 – "God is our refuge and strength, a very present help in trouble."
Katelyn Click
Katelyn Click is graduating from Putnam City North high school. While taking six AP classes throughout high school, she was involved in the tennis team & link crew, and was a part of the Spirit Committee called "Zoo Crew."
Katelyn is "not exactly sure what's next but I'm excited to see God work His magic!"
Her favorite verse is Mark 10:27 – "Looking at them, Jesus said, "With people it is impossible, but not with God; for all things are possible with God."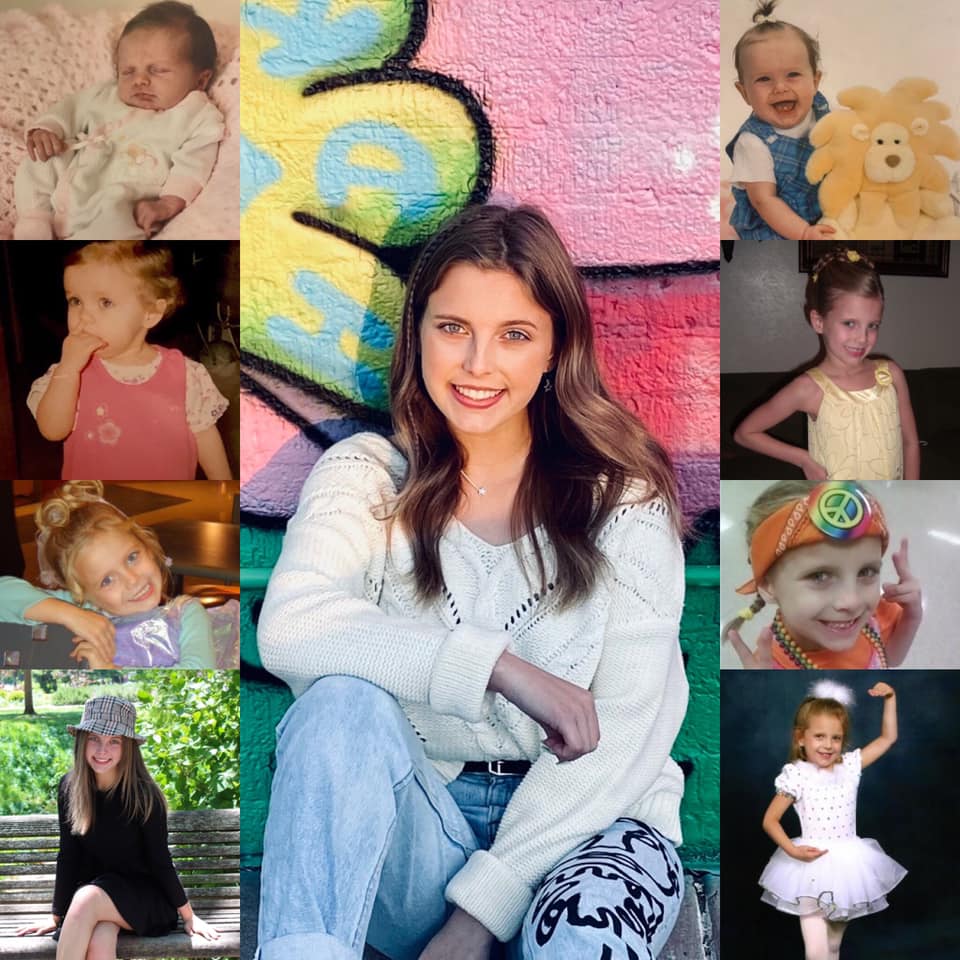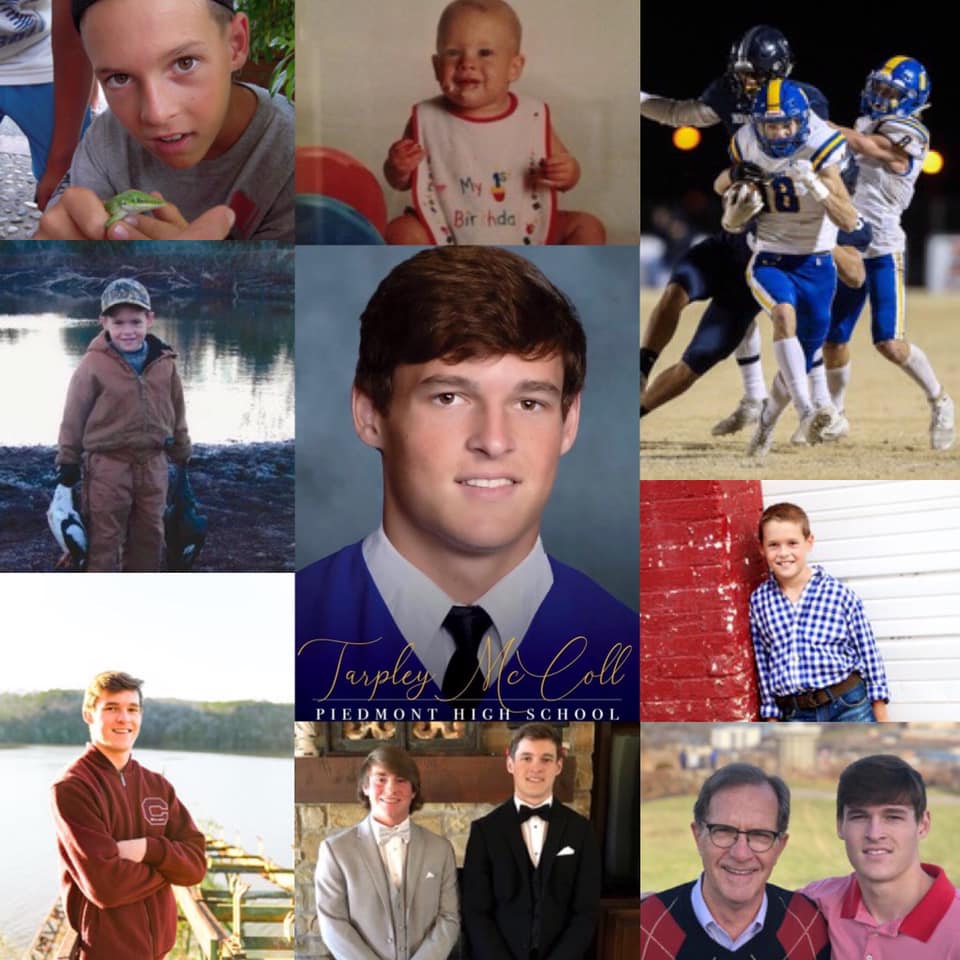 Palmer McColl
Palmer McColl is graduating from Piedmont High School. He was a member of the varsity football team that made the state semi finals. He also played basketball and golf.
He is a member of the National Honor Society and has excelled academically since Pre-K! Palmer has been active with the youth group all his life and is very thankful for the church and what it has done for him.
Palmer will be attending the University of Alabama in the fall. He plans on studying for a degree in business but may change his mind after the first year!
Audrey Ramm
Audrey Ramm is graduating from Putnam City North High School. She was a member of the National Honor Society and qualified for speech and debate regionals.
Audrey will be attending Oklahoma Baptist University. She plans to get a Bachelor of Arts in Psychology: Pre-Counseling with a minor in English. She intends to further her education after that but is not sure where.
Her favorite verse is 2 Corinthians 12:10 NIV- "That is why, for Christ's sake, I delight in weaknesses, in insults, in hardships, in persecutions, in difficulties. For when I am weak, then I am strong.