Elder Statement on Resuming In-Person Gatherings
Dear Metropolitan Family,
With the recent Open Up and Recover Safely (OURS) plan unveiled by Governor Stitt, our focus has turned to how we resume in-person gatherings. This letter will lay out some of our thoughts and is intended to both inform you and encourage you.
The OURS plan is not exhaustive in how it guides churches to resume gathering in person. 
In Phase 1 (beginning on May 1), the document stipulates that "safer-at-home guidelines" continue for populations if "they are over 65 or part of a vulnerable population." 

Also, we are to "maximize social distance from others when in public (e.g., parks, outdoor recreation areas, shopping areas)." 

Specifically for churches, "Places of worship can reopen for in-person meetings or worship if they leave every other row or pew open and adhere to CDC-recommended social distancing and sanitation protocols, plus the recommended guidelines from the Oklahoma Department of Commerce." 
As your pastor, I grieve that we are not meeting together in person right now. I recently heard it said, "FaceTime without face time is insufficient." All of us have been relating to others through technology, and the weariness you feel is fundamental to what it means to be human. That said, we should keep our congregation, community, and city safe. We also must submit to our governing authorities. 
With the above guidelines, as well as collective wisdom from our medical professionals in our church, we are hopeful to resume in-person gatherings in late May. This virus is not going away next month, and ongoing observation and caution based upon objective medical data is prudent. We also recognize that this is a fluid situation, and things can and will change.
When we do resume in-person gatherings, they will be simple. We will also likely delay the start of things like Sunday School and other smaller groups. After building usage, the church will encumber the expense for thorough cleaning. Please see this as an opportunity to show grace and flexibility to one another. God is continuing to prune our ministry models and methods to make us more effective in service to Him. 
For several months, our communications and technology teams have been working on a plan for streaming our Sunday worship services online. Our current situation has highlighted the importance of this effort, and we are committed to investing the time and money required to continue this practice even after we resume in-person gatherings. We have many in our body who are part of the vulnerable population that may not be able to attend in-person gatherings right now. If this is you, please know that you are a beloved, valued, and an essential part of our church body whether you are worshiping inside the church building or joining us from home.
God's hand of providence has found it fitting to bring us through this, and God's providence is never wrong. As your pastor, I am proud of how you have navigated these waters. Metropolitan's ministry is being expanded and our influence in the community is growing. The gospel light is beaming brightly through our church. I want to encourage you with this final word. We are in an optimal position to witness a resurgence of Metropolitan's ministry. We are learning how to proclaim timeless truths in a timely way. We will continue to "love our ever-changing world with never-changing truth and grace." That has never been more true for us. 
Warmly in Christ,
Pastor John and the Elders of Metropolitan Bible Church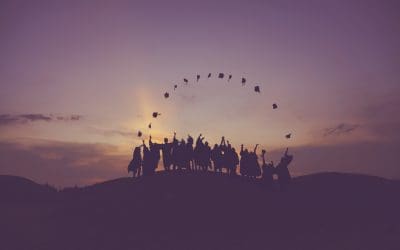 Senior Sunday Student SpotlightsAbi Holloway Abi Holloway is graduating from Epic Charter School where she has been a member of the National Honor Society the past 3 years. She has also been taking concurrent college classes at Rose State College. Abi has danced at...