Let's Help Every Child Have a Family
Published November 16, 2019
111Project & CarePortal
Metropolitan can help serve children and families.

The 111Project and OKDHS host a web platform called CarePortal that allows churches to know when a family, case worker, or child has a need in their geographical area.
The needs are communicated thru an email distribution list and can be anything from a bed, to a bus pass, to a basketball. Filling a need provides an opportunity for the connection to be transformational and relational, not just transactional.
We have 3 "asks":
1. We ask for at least 5 people who will agree to receive emails from the CarePortal, describing the needs in our general area, and work with Nancy Lawson in meeting some of those needs.
2. We ask for at least 3 people each month to donate $50 to the benevolence fund allowing us to provide for the most requested item…bus passes.
3. We ask for at least 5 people to agree to receive these emails for the sole purpose of praying for the situation, needs, and how our church can serve and love on these families.
Contact Robin Jones or Nancy Lawson and visit 111Project for more information.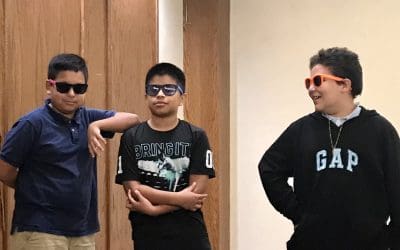 Club Time happens every week after an hour of tutoring at Whiz Kids. This is the only opportunity some of our students have to hear God's Word. We use many avenues to emphasize the objectives of the lesson, one of the favorites being acting out a story. In addition to...