Published November 07, 2019
Magnify is a new way to see what God is doing at Metropolitan.
In 1983, Metropolitan began printing a newsletter known as "Metropolitan Times." This multi-page newsletter contained a significant amount of information, which made sense given that it was produced monthly and mailed out to church family and friends.
While small changes occurred from time-to-time, the format changed significantly 10 years ago as Metropolitan transitioned from a paper format to an email format. This allowed for the production of a smaller, weekly newsletter delivered digitally. The advantages of a smaller, digital format were obvious even then. Information was more focused without the need to fill up a piece of paper with content and more current since updates were typically less then a week old.
Information needs to be current, available in a central location, and on-demand 24/7/365.
Today, news and information is pushed to us nearly instantly. It's available on-demand and even when we aren't looking for it. Metropolitan is a busy church body. From Bible studies, to meetings, to Pickleball, and everything in between, we're busy. This means there's a lot to talk about.
We want you to be informed about what's happening, what's already happened, and what to pray about. Information needs to be current, available in a central location, and on-demand 24/7/365. We're also providing a way for you to get notifications when something new is posted (coming soon). This means changing nearly everything, including the way we think about how we receive this information.
Welcome to Magnify, a modern hub for news, events, announcements, and more. Magnify is available all the time. No need to wait on a weekly email. Just stop by the website and get the latest information. Plus, we're just getting started and can't wait to show you everything we have planned.
Thank you for being a part of this next chapter in our enduring mission at Metropolitan Bible Church – loving our ever-changing world with never-changing truth and grace. At Metropolitan, our goal is to Magnify the Lord in all things – including our communication. We hope that Magnify will encourage, engage, and elevate your walk with Christ.
Metropolitan Communications Team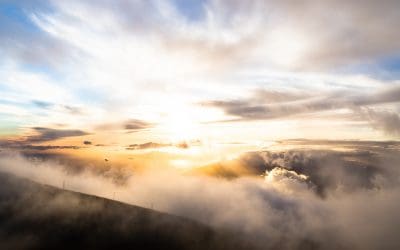 NewsPublished November 19, 2019Helen Cotten passed away Saturday, November 16.Helen Cotten, wife of Former Senior Pastor David Cotten, went to glory Saturday, November 16. Service plans are pending. Flowers, letters, and cards may be sent to: David & Shawna...